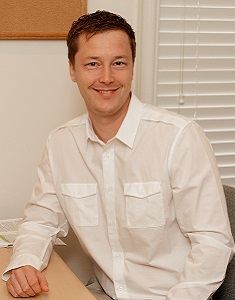 I'm John F. Baugh Center Research Professor in the Department of Entrepreneurship in the Hankamer School of Business at Baylor University where I study entrepreneurship, management, and economic organization. I have previously taught in the Management Department of Trulaske College of Business and the Division of Applied Social Sciences at the University of Missouri.
I am also associate fellow of the Ratio Institute in Stockholm, Sweden, a research fellow at the McQuinn Center of Entrepreneurial Leadership, and an Associated Scholar with the Mises Institute as well as senior fellow at the Ludwig von Mises-institutet i Sverige.
My research aims to explain the market process of wealth-creation and economic development with a focus on organizations, institutions, strategic management and entrepreneurship. I have several papers on the theory of the firm, especially targeting and attempting to illuminate the economic function of the firm – both to the entrepreneur and as a means to explain the evolution of market structure. My research has been published in several journals, including the Journal of Management Studies, Managerial and Decision Economics and the Journal of the History of Economic Thought. I also serve on the editorial boards of the Journal of Management Studies and the Strategic Entrepreneurship Journal.
In addition to research, I do my best to share scientific knowledge with the public and decision-makers in society through consulting, research, and commentary. As a part of this effort, I was recently published in the Wall Street Journal. I also try to post regular commentary on my blog Economic Reasoning, where I use the economic way of thinking and logical reasoning to shed light on current events, politics, and news.
Originally from Sweden, I live in Texas and Mid-Missouri with my wife Susanne and our semi-spoiled Plott Hound Georgia.